About
Introduction
Living to Learn, Learning to Live
This is our school's statement about the future. It is used regularly by all members of the Lakeview staff as they plan programs and work with our students.
Mission
The Lakeview School Community is committed to providing a positive learning environment that promotes the development of responsible, productive citizens.
Philosophy
Working within the framework of the District's Goals of Education, as a staff and parents, we will do all we can to discover and cultivate the talents and capabilities of each student and to assist in his/her growth towards becoming a mature, creative and responsible adult. To accomplish this task all available resources will be tapped. Lakeview School will contantly endeavour to provide the most nourishing environment attainable by integrating the positive influences of all its communities: school, community and home.
As teachers and parents we believe the best learning happens when:
Children feel safe, secure and accepted
Children experience success
Children are actively involved
Learning activities are meaningful to children
Trial and error are acceptable
Children are communicating about their learning
Children are challenged
Children feel encouraged
Children encounter positive modeling
The physical and emotional needs of students are met
School and families work in partnership
Principal's Message 2021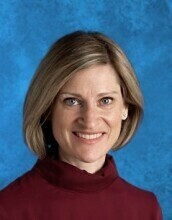 Welcome to Lakeview Elementary School.  I am so excited to be part of this wonderful learning community, and I can't wait to get to know everyone. Lakeview is a special place, and I am grateful for the opportunity to lead this school of beautiful children and outstanding teachers and support staff. 
The early years provide the foundation for lifelong learning, and I am passionate about building an inclusive, innovative and equitable learning environment where all children thrive. As well, I am a strong advocate of outdoor learning and I'm thrilled that Lakeview will be adding an outdoor classroom this year. 
I know this year is going to be special and I am looking forward to working with the whole school community to create something amazing.  Please reach out if there's anything I can do to make your Lakeview experience better. I am looking forward to connecting with each one of you. 
Mrs. Connie Adserballe
Three Year Education Plan